Applying for DOROTHY: Choosing your host institutions
---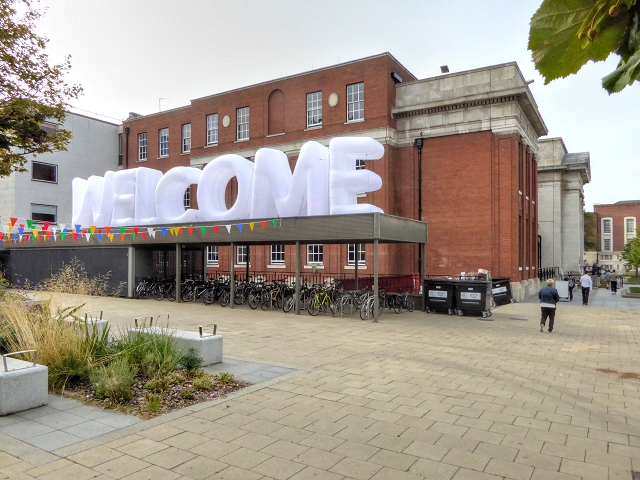 The DOROTHY COFUND Call for Applications is open from 1 March to 4pm (Irish time) on 21 June. During the Call we will be sharing some top tips on applying for the DOROTHY COFUND programme, and drafting the best possible application.
The structure of the DOROTHY COFUND programme means that you will spend 18 months at an institution outside of Ireland, followed by 18 months within Ireland.
You will be hosted by the institutions where your outgoing and return phase supervisors work. As well as choosing suitable supervisors for your project, there are three main factors to consider when deciding on suitable host institutions for your project.
Mobility
The first 18 months of your fellowship will be spent outside of Ireland. Be aware of the mobility requirements for the DOROTHY COFUND programme. Different applicants will be able to choose different outgoing host institutions, based on the mobility requirements. See the Guide for Applicants for full details.
A list of eligible host institutions within Ireland is available here.
Research infrastructure
Consider how your proposed host institutions provide a suitable environment for you to conduct your research project to the best possible standard. Research your proposed host institutions to find out:
what research infrastructure and opportunities will be available to you?
what broader expertise in your proposed host department or school, beyond your proposed supervisors, is relevant to your project? Does your research 'fit' with the institution's research priorities and expertise?
what wider opportunities for networking will there be at your host institution? The DOROTHY programme is underpinned by multidisciplinary cooperation, so look beyond your proposed host school to the wider faculty or across the institution.
You may want to begin by researching the institutions' websites. Your proposed supervisors and the Research Offices at your proposed host institutions may also be able to provide some further guidance.
Training opportunities
One of the unique advantages of the DOROTHY programme is that it not only gives early career researchers the opportunity to work on a research project related to public health crises, but also focuses on developing researchers' skills, knowledge and professional development through an extensive training programme.
The DOROTHY training programme aims to produce a multidisciplinary cohort of experts, knowledgeable about different research areas and able to work towards interdisciplinary solutions. In the long term, these fellows will develop as versatile professionals able to tackle public health crises, providing innovative ideas, solutions and forms of engagement.
Some of this training is provided by the Funders as part of the DOROTHY programme – see the Guide for Applicants for details. However, much of your training is expected to take place within your main and outgoing host institutions. In your proposal, you need to lay out the training you plan to undertake.
This means that it is important to be able to show that your proposed host institutions are the best place for you to carry out your proposed project, and that they will be able to support your skills development with respect to public health crises. Research what training courses and opportunities will be available to you at your proposed host institutions. In your proposal, you may want to show how these specific training courses will allow you to conduct your research project as effectively as possible.
Your application will be much stronger if you can detail this information in your application and indicate why your proposed host institutions are the best place for your specific fellowship project to be conducted. The fit between your project, your supervisors and your institutional environment are an important factor in how your proposal is evaluated – see Section 8 of the Guide for Applicants.
For more tips on applying for DOROTHY COFUND, see our Guide 'Preparing to Apply for a DOROTHY Fellowship – Hints and Tips.'