Secondment host profile: Young Social Innovators
---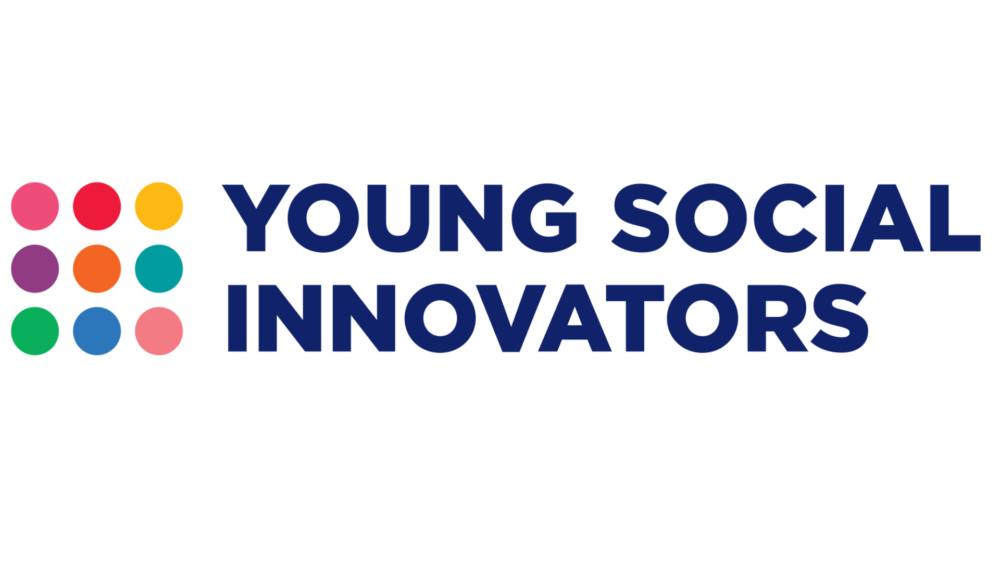 DOROTHY COFUND fellows are encouraged to undertake a non-academic secondment as part of their fellowship. Fellows are free to arrange secondments with any relevant organisation, in discussion with their supervisor. However, many organisations within Ireland have indicated an interest in acting as hosts. We will profile some of the potential secondment hosts here on the site, to help you learn more about some of the potential opportunities available. 
In this feature, we hear from Roger Warnock, CEO at Young Social Innovators.
How would you describe Young Social Innovators' work and remit to someone unfamiliar with your work?
Young Social Innovators (YSI) is a not-for-profit charity based in Ireland which was established to fire young people's passion to change the world for good. So far, over 221,000 students have been involved since 2001 and on average about 14,000 participate each year. Our key objective is to empower young people by engaging them in social issues they care about, using their insights, passion, and creative thinking to develop responses and solutions to social and environmental issues that they face.
Creativity, entrepreneurship, and innovation needs to be nurtured. Our range of innovation-based programmes give opportunities to young people to engage in civic society while developing 21st century skills. Programmes are suitable for all abilities and promote participatory democracy, linking innovation to the common good.
YSI enables such learning and practice amongst 12-25-year-old young people, creating a fertile ground for the upcoming generation of social innovators and civic activists in Ireland. Through YSI, students take on some of the most pressing social challenges of our time including homelessness, inequality, climate change, safety, inclusion, health & wellbeing, protection of the environment and many more.
Key areas of work undertaken by YSI annually include:
Social Innovation Programmes: the engagement of approximately 14,000 young people across the island of Ireland per annum.
Learning and Practice Resources and Programmes: in-service training for educators and youth workers (Guides) around Ireland. These guides facilitate young YSI Teams over the course of the year.
Training, online modules, webinars, as well as direct support from our Learning and Practice Team ensures quality practice and capacity building within the youth and education sectors. A range of local, regional, and national events also provide platforms for youth led social innovation together with the YSI Den and Elevate programmes.
Can you describe some of your current ongoing projects?
From a research perspective YSI has been active in two key strands of critical work as follows:
Gen Z Research: The Gen Z Index is a collaboration between Young Social Innovators and Amárach Research. The Index measures annually the sentiment of Generation Z – those born between 1995 and 2009. Young Social Innovators is happy to share the results of this research, which aims to gain deeper insight into the feelings, attitudes, and concerns of this youth cohort and to understand the issues that are impacting them.
The Impact of Social Innovation Education on Wellbeing (Andrea Maynard, UCD): The aim of this research is to investigate the impact of YSI's Social Innovation Education (SIE) programme on wellbeing. This aim is actioned by three objectives, each addressing a different aspect of the dynamic social structure targeted by the SIE programme: individual young people, educators, and the broader school system. To address these objectives, three research questions were developed, each analysed through a unique study:

Research Question 1: In what ways do participants and others involved in Social Innovation Education experience wellbeing?
Research Question 2: How did facilitating youth-led social innovation impact teachers' wellbeing and their competencies in supporting young people's wellbeing across schools in Ireland?
Research Question 3: To what extent did participating in social innovation education impact young people's wellbeing across schools in Ireland?
If a DOROTHY COFUND fellow were to undertake a secondment with YSI, are you able to give a sense of projects they may be working on?
As YSI evolves under our new CEO, research and impact analysis will become a central pillar of what the organisation does. In June 2023 we will establish a dedicated research function within the learning and practice department. This will not only provide a stronger evidence base for the design of new programmes but also enable the YSI team to better inform and influence key decision makers in Ireland.
We will continue with our Gen Z research as a core strand of our research and establish a sentiment analysis platform through direct data from young people and open data from government etc (development to commence 2023-24). This will be critical in identifying key themes impacting on young people and help the YSI research team to identify new strands of research and identify new funding both within Ireland and the wider EU.
Our approach to research is agile and based on continuing curiosity guided by the insights of young people and their support structures across the island of Ireland. We hope to be able to offer any researcher working with YSI with diverse and varied research opportunities.
How would a DOROTHY COFUND researcher working with YSI benefit both YSI and the fellow?
As already highlighted above, a key objective within our new strategy will be the establishment of a new research function as we see this as critical to the future success of YSI. We are keen to learn from seasoned researchers who can share learning as well as supporting YSI to build out an internationally renowned research function over the medium term (3-5 years).
Additionally, we are keen to learn different research methodologies and build out both participatory and ethnographic research capacity.
What is most interesting about working with YSI?
For me, what I find most interesting is that I genuinely believe that the next generation are going to solve some of the world's biggest challenges, and it is crucial that we can give them the support now to become this new wave of social innovation and civic activists.
Through research we will be able to not only learn about the impact they are creating through social innovation, but also better understand drivers such as attitudinal changes, their insights and voice (what are they really saying) etc. From this we will be able to drive change through better support, giving young people a voice and agency, and finally by being able to influence on their behalf through our key funders.
If you are interested in including a secondment with Young Social Innovators as part of your DOROTHY COFUND fellowship, you may want to begin discussion with Radmol AI, along with your main supervisor. Remember that successful fellows can also negotiate a secondment once their fellowship has begun.