Secondment host profile: ActionAid
---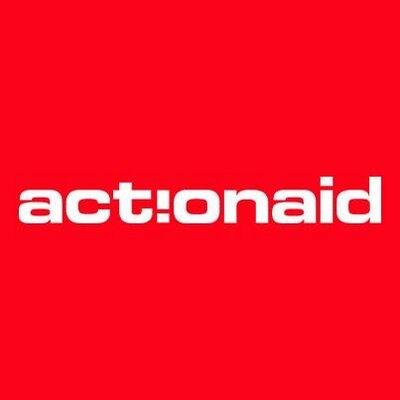 DOROTHY COFUND fellows are encouraged to undertake a non-academic secondment as part of their fellowship. Fellows are free to arrange secondments with any relevant organisation, in discussion with their supervisor. However, many organisations within Ireland have indicated an interest in acting as hosts. We will profile some of the potential secondment hosts here on the site, to help you learn more about some of the potential opportunities available. 
In this feature, we hear from Gráinne Kilcullen, Head of Programmes at ActionAid Ireland. 
How would you describe ActionAid's work and remit to someone unfamiliar with your work?
ActionAid Ireland is part of a worldwide federation working across 45 countries and representing a global movement of people claiming their human rights. We campaign against injustice and work to strengthen the capacity and agency of people living in poverty and exclusion, especially women, to assert their rights.
Around the world, ActionAid Ireland partners with local women's organisations, who know exactly the changes their communities need – and we support them to design and lead programmes that will make those changes happen.
Our key thematic areas of focus are:
Addressing the causes of gender based violence (GBV) by working in communities to prevent and respond to violence against women and girls; working with women's groups and networks who train different professionals (police, teachers, parents, legal practitioners) to identify and report violence; and campaigning to change laws and policies that help to end GBV.
Supporting and promoting women's leadership in humanitarian emergencies to ensure their roles and skills in humanitarian response is recognised, and that women are empowered to make decisions about the needs of their communities and play a central role in a mostly male dominated arena.
Campaigning for feminist alternatives for economic and climate justice by focusing on equitable re-distribution of resources, promoting decent work and education for women and girls, recognition of paid and unpaid care work, advocating for public services that are responsive to needs of women and girls, and demanding climate transition that is green and just and feminist.
Can you describe some of your current ongoing projects?
We are currently funded by the Irish Government for a five year multi-country programme (2023-2027) implemented in Ireland, Kenya, Ethiopia and Nepal focusing on the reduction of gender based violence and the promotion of women's economic security. This programme is implemented in partnership with local women's organisations and women's groups who often support women-led community structures. Their structures identify and report cases of GBV in their communities, support credit and saving loans for women, and support the participation and recognition of women in decision-making spaces. We also work with organisations advocating for change at the national and regional levels to ensure women's rights are respected in laws, policies and practices. In Ireland we engage in Global Citizenship Education to ensure public awareness and understanding of development issues.
We are supporting a programme to mitigate against climate change in Bangladesh focused on women-led solutions to food insecurity. The focus is on supporting women farmers to increase productivity of the soil by employing sustainable practices to establish seed banks, composting practices and advocacy groups to promote needs to local government. Women are also targeted in leadership and business skills through training and mentoring. Lastly, the programme aims to support the mobilisation of women to advocate for the implementation of the Bangladesh nationwide Agricultural Policy 2018 at the local level.
In Ireland we, in partnership with the Women's Rights Council, are funded by the Irish Commission for Human Rights and Equality. The project seeks to advance greater economic equality for carers in Ireland, which is characterised by precarious, low paid work. The project will strengthen the advocacy and organising capacity of those who provide and receive care (lone parents, people living with disabilities, migrant women, Traveller women) increasing the evidence of how care could be incorporated into the Irish Constitution and policies; and increasing awareness of care as a crucial human rights and equality issue among politicians, policymakers, media and other NGOs.
If a DOROTHY COFUND fellow were to undertake a secondment with you, are you able to give a sense of projects they may be working on?
It is likely that the fellow's work will be negotiated at a later date, but two main areas that could be of interest are:
The Irish Aid funded programme (as described above), especially in areas of research and analysis on gender transformative methodologies that can support the reduction of gender-based violence in a sustainable way. For example, how behaviour change methodologies can help to influence social norms on a societal level, how policy and advocacy work with local and national authorities help to reduce GBV, and what are the gaps or areas of improvement needed in different countries and cultural contexts within the programme to have long-term impact.
The development of our policy niche area on promoting a Feminist, Green Just climate transition that promotes an alternative economic model to the current one that has failed to deliver on gender equality, widened inequalities and causing irreparable damage to the climate. ActionAid Ireland wants to promote an alternative that is rooted in human rights, is gender transformative in its policies and practices, and promotes green and sustainable energy. Research and policy analysis will be required over the coming years on different aspects to this policy area.
How would a DOROTHY COFUND researcher working with ActionAid benefit both ActionAid and the fellow?
In the areas of funding it is not very easy to avail of research that is over a sustained period of time. This is invaluable to our work in ActionAid Ireland because our focus on gender equality and sustainable development takes time and is often very nuanced and complex with progress and regression. Research that accompanies the implementation of our programming and policy work can really help to deepen our understanding of how change happens and sharpen our interventions and support. In the policy area, research is critical for building an evidence base to influence politicians and policy makers to make decisions that will advance equality and justice.
What is most interesting about working with ActionAid?
What I find most interesting is the radical nature of ActionAid. It is a feminist leader in the sector and grapples with challenging and complex issues when others shy away. It is political and challenges power dynamics and is committed to decolonisation in a sector that has been so historically shaped by the global north and colonial practices. Internally it is committed to feminist leadership principles which mean staff and partners are treated with care, respect and empathy which makes for a cohesive and dynamic workplace.
If you are interested in including a secondment with ActionAid as part of your DOROTHY COFUND fellowship, you may want to begin discussion with ActionAid, along with your main supervisor. Remember that successful fellows can also negotiate a secondment once their fellowship has begun.