Secondment host profile: National Disability Authority
---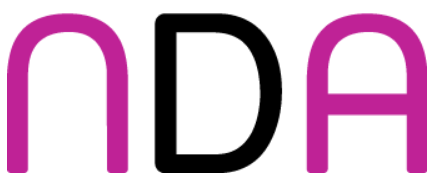 DOROTHY COFUND fellows are encouraged to undertake a non-academic secondment as part of their fellowship. Fellows are free to arrange secondments with any relevant organisation, in discussion with their supervisor. However, many organisations within Ireland have indicated an interest in acting as hosts. We will profile some of the potential secondment hosts here on the site, to help you learn more about some of the potential opportunities available. 
In this feature, we hear from Dr. Rosalyn Tamming, Head of Policy Research and Public Affairs at the National Disability Authority.
How would you describe NDA's work and remit to someone unfamiliar with your work?
The National Disability Authority (NDA) is the independent statutory body providing evidence-based advice and research to Government on disability policy and practice. The NDA includes the Centre for Excellence in Universal Design (CEUD), dedicated to enabling the design of environments that can be accessed, understood and used regardless of a person's age, size, ability or disability.
Established in 2000, following the passing of the National Disability Authority Act 1999, the NDA assists the Minister for Children Equality, Disability, Integration and Youth in the co-ordination of disability policy.
Our research involves a mix of commissioned research, primary research and desk research, often looking at good practice in Ireland and in other jurisdictions. Our research informs our policy advice and covers all sectors including health and social care, education, employment, social inclusion, housing and justice.
We are a small organisation of approximately 40 staff that consists of research officers, policy advisers, design advisers and standards and monitoring officers.
Can you describe some of your current ongoing projects?
We always have a range of interesting projects. Much of our work is done to support the progressive realisation of the United Nations Convention on the Rights of Persons with Disabilities (UNCRPD). Ireland ratified the Convention in 2018. We are currently supporting the Department of Children, Equality, Disability, Integration and Youth in developing a new National Disability Strategy and in the coming years we will monitor the implementation of that strategy.
Another project we are beginning arises from new legislation (the Assisted Decision Making (Capacity) (Amendment) Act 2022, which is ending the system of wardship in Ireland over a period of three years. We plan to interview people who are wards before and after they exit the wardship process to examine whether they have more choice and control in their lives. We will also look at the processes around exiting wardship. We anticipate that this project will start in mid-2023 and run for three years.
Work under our CEUD covers the design of the built and digital environments along with the design of more inclusive services and systems so that they are accessible, understandable and usable by persons of any age, size, ability or disability. Within the health sector, areas such as telecare, telehealth, eHealth and mHealth are significant areas.
Part of our role is to produce disability statistics. We regularly do analysis and produce factsheets on particular issues relating to disability. We are regularly asked to review national disability programmes. Currently we have plans to review a personalised budget pilot project. We also develop policy advice papers on topical issues or to fill significant gaps we have identified in the knowledge base. We have also identified the need to conduct further research on both the prevalence and living circumstances of minorities with disabilities (for example, Travellers, refugees, prisoners, members of the LGBTQ+ community, children and young people in care). We anticipate that research to examine the impact of the intersection of those with another minority status and a disability will become an increasingly important part of our work.
We are open to discussing any project related to disability that is of particular interest to a potential fellow.
If a DOROTHY fellow were to undertake a secondment with you, are you able to give a sense of projects they may be working on?
Because our workplans are yearly, it is difficult to predict what the fellow may be working on. The above give a sense of some of our projects but depending on the interests of the fellow and our work priorities at the time we can discuss the options.
How would a DOROTHY COFUND researcher working with the NDA benefit both the NDA and the fellow?
We welcome input from people who may have a different background from our staff and who can bring that perspective to our work. We can learn from the fellow, particularly in relation to any new research methodologies or approaches that they are developing or using in academic settings. We also see it as a valuable networking opportunity.
What is most interesting about working with NDA?
The variety of work across a range of sectors keeps the job interesting and fresh. It is very satisfying to see the policy impacts of our advice that has been informed by our research.
The NDA is a welcoming work environment and we have several people with disabilities among our staff with accommodations provided as required. There will be opportunities during a secondment to attend conferences and seminars and to present to the wider team.
If you are interested in including a secondment with NDA as part of your DOROTHY COFUND fellowship, you may want to begin discussion with NDA, along with your main supervisor. Remember that successful fellows can also negotiate a secondment once their fellowship has begun.