Secondment host profile: Bantry Marine Research Station
---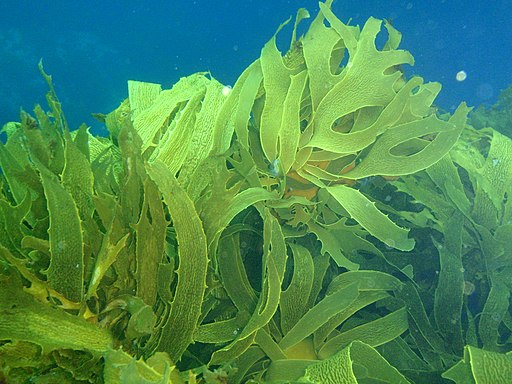 DOROTHY COFUND fellows are encouraged to undertake a non-academic secondment as part of their fellowship. Fellows are free to arrange secondments with any relevant organisation, in discussion with their supervisor. However, many organisations within Ireland have indicated an interest in acting as hosts. We will profile some of the potential secondment hosts here on the site, to help you learn more about some of the potential opportunities available. 
In this feature, we hear from Dr. Julie Maguire, Research Director at Bantry Marine Research Station.
How would you describe BMRS' work and remit to someone unfamiliar with your work? 
Bantry Marine Research Station (BMRS) is a privately-owned aquaculture research company focused on delivery of marine biomass, bio-based products and processes. BMRS is a R&D driven SME with a multidisciplinary team which has taken part in several international and national projects (many of which BMRS has co-cordinated).  Since its inception in 2005, BMRS has been interested in seaweeds researching their potential for bioremediation to their biotechnological applications.
With a multi-species aquaculture research licence (all native species), BMRS' on-shore production activities encompass lumpfish production, and seaweed hatcheries, and a fish challenge trial unit. At sea the company has two seaweed farms in Bantry Bay and Toormore (6Ha and 16.5Ha) and a 4.5 Ha sea urchin farm in Dunmanas Bay.
Research activities include micro- and macro-algae production and analysis; biomass conversion to bio-products (including bio-plastic); bioactive extraction; earth observation, GIS and oceanography.
BMRS is now seeking to shift from just primary production and R&D into commercial exploitation of the high-value compounds from marine sources.
Can you describe some of your current ongoing projects?
Current projects include:
AGREFINE "A Disruptive Innovative Cooperative Entrepreneurial (DICE) education, training and skills development programme rolling out the next generation of Agri Biorefinery and Valorisation Bioeconomy leaders (H2020 Marie Skłodowska Curie ITN)
Farm4More "Future Agricultural Management for Multiple Outputs on Climate and Rural Development" (EC LIFE)
AquaTech4Feed "Novel and Sustainable Aquaculture Technologies for the Production of Innovative Feeds for Improved Fish Stocks" (ERA-NET Blue-Bio)
EATFISH "European Aquaculture Training for improving Seafood Husbandry" (H2020 Marie Skłodowska Curie ITN)
SEACHEM "Training a new generation of researchers in offshore seaweed aquaculture to produce high value chemicals" (Horizon Europe Marie Skłodowska Curie ITN)
ULTFARMS "Circular low trophic offshore aquaculture in wind farms and restoration of marine space" (Horizon Europe – Innovation Action)
IMPRESS "Innovative approaches for marine and freshwater based ingredients to develop sustainable foods and value chains" (Horizon Europe – Innovation Action
How would a DOROTHY COFUND researcher working with BMRS benefit both the fellow and BMRS?
An extra pair of hands is always welcome at the Station. Also, we welcome suggestions on how to improve our techniques and in new lines of research. The DOROTHY COFUND fellow would most likely work on  the hatchery production and ongrowing of both red and brown seaweeds and novel processing methods. It would be essential that the Fellow can drive, as we are based in a remote location.
What is most interesting about working with BMRS?
Working here every day is different, it brings new challenges and with those challenges new discoveries.
If you are interested in including a secondment with BMRS as part of your DOROTHY COFUND fellowship, you may want to begin discussion with BMRS, along with your main supervisor. Remember that successful fellows can also negotiate a secondment once their fellowship has begun.